Looking for a great time for mom and the whole family on May 8th, 2016? Come to Unser Karting - when you race, she'll race free AND get a free drink of her choice! (includes call spirits, wine or 16oz beer) Just mention the Mother's Day deal at the front desk, and we'll take care of everything.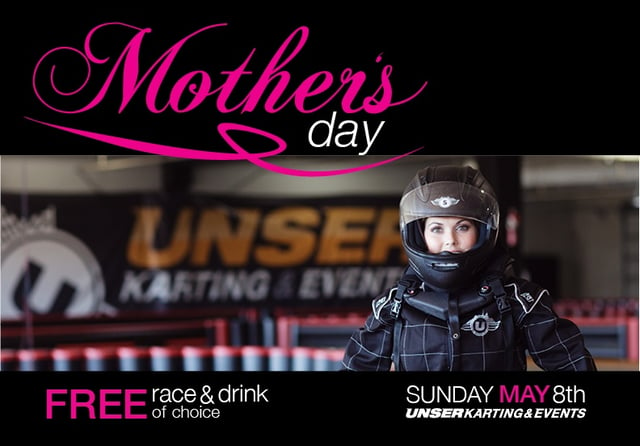 (Please note: Moms need to have a valid Unser license to race. If your mom hasn't been to Unser Karting before, you can get her a license for $8, and it's good for the whole year!)

Want to give her a sweeter deal?
Right now, we're having a sale on women's gear - buy one women's shirt, and get a second at half off. We have a wide range of sizes to choose from!
Have questions about racing, our women's apparel deal or Mother's Day? Visit our FAQ or call our front desk at (720) 282-5000.
Looking for a little more for mom? Book an event with us - we take care of your experience from start to finish, and you'll get private heats, reserved space (when available) and a party to remember.
We'll see you on Mother's Day!